About us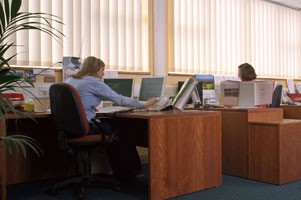 At Victor Treacy International, we organise ferry bookings for all commercial freight traffic, including heavy haulage and out-of-gauge loads as well as hazardous cargo – all customised to your specific needs.
We can book your truck on all the major ferries across an extensive selection of routes in northern and western Europe
Most bookings are confirmed by text or email within minutes via our advance booking systems
Our phones are manned 24/7, so you have someone to speak to at any time, day or night, for routine or unforeseen issues
If your ferry is cancelled, we will promptly secure you a booking on the next best available option
As a family-run business, we treat your business as our own. We have invested heavily in our staff and technology to ensure you get a world-class service in a friendly, co-operative and personalised fashion.
We ship road trains, artics, drop trailers, lorries and vans
Bookings can be made online, by telephone or smartphone app
You can manage your account online, which gives you control and access to all your information
We've been in business since 1976 – we know our business and we take pride in the level of service we provide. We are constantly innovating to ensure that your freight is transported at competitive prices using our streamlined, convenient booking process. Talk to us today about your freight-ferry requirements: Contact us